Auto Glass Repair and Replacement Service
Most auto body shops sublet their own glass work. The problem I have seen in the glass industry is that we are often waiting on sublet work and it delays our production. I find many of the glass guys not having done formal glass training which can cause problems. At Tony's we decided to send 2 technicians to glass school and perform our own glass replacement and glass removal when related to collision repairs. Having control of the quality is important to us is very important to us.
Choose

the Best Auto Body Shop
"Ask around, ask your friends, ask your neighbor, ask your mechanic, where is the best place to get your car repaired? We encourage you to do this. Voted best collision repair shop in Ventura County, thru VC Reporter. We thank you for voting for us!!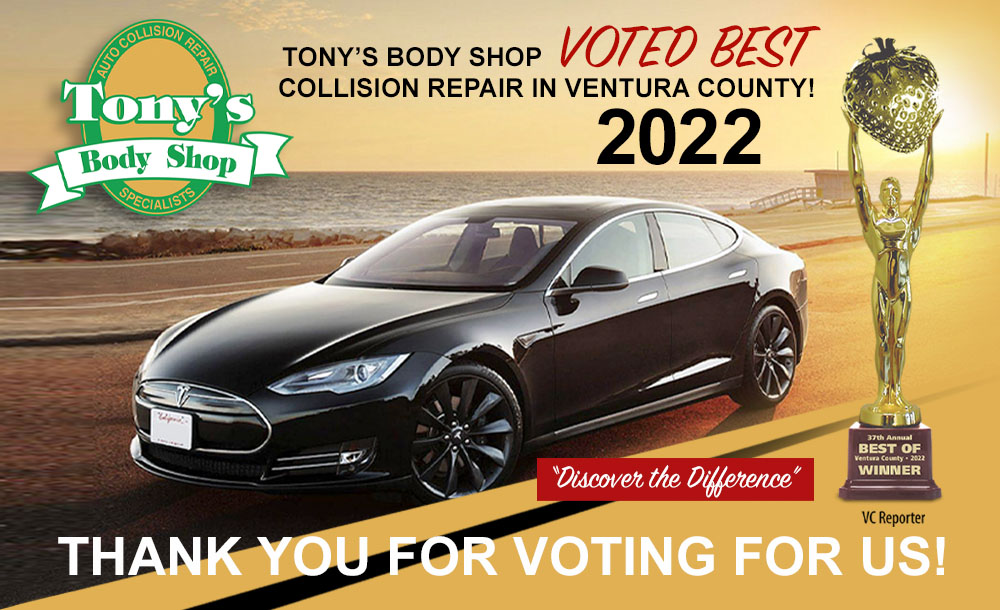 Discover the difference...
Factory Certified Auto Body Repair
Not all auto body shops are the same. You have the right to choose the repair shop, Customers only pay their deductible if they have one, we do the rest. Helping people with their collision damaged vehicles is what we do…
Call Tony's Body Shop for a Free Consultation on Collision Repair, Auto Body Repair Services, and more.