Frequently Asked Questions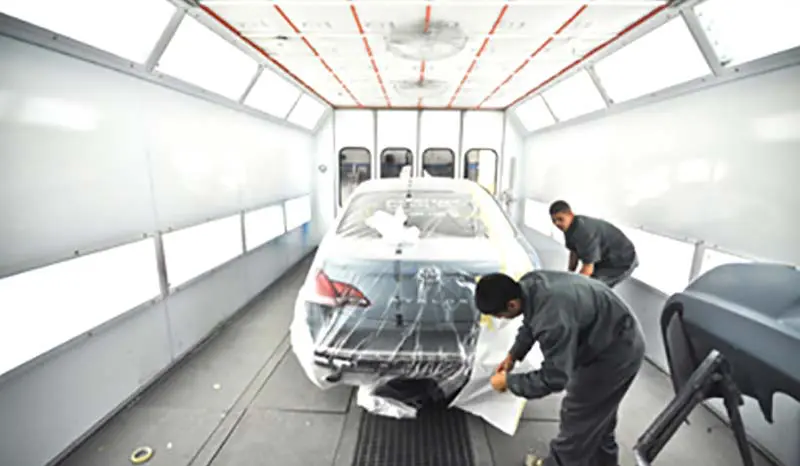 Yes, it is very difficult to match today's Hi-tech finishes. At Tony's Body Shop however, we have computerized paint mixing equipment that, together with our rigid training program, allows our technicians to perfectly match your vehicle's paint.
Since Tony's Body Shop bakes your vehicle's finish, it may be washed right away. We do, however, ask that you wait 30 days after repairs to wax your car. You will be reminded of this when you pick up your car, as well as we review the warranty, and of course Thank You for choosing us.
Tony's Body Shop is very concerned about the environment. All waste is recycled whenever possible. The balance is shipped with an EPA approved hauler to a redemption center that converts it to a safe fuel product. We have a 40 Yard bin to place all leftover metal into, this will get recycled. we have 2 – 6 yard cardboard containers which gets recycled, and only 1 – 6 yard container for trash. As you can see recycling is important to Tony's Body Shop.
Call Tony's Body Shop for a Free Consultation on Collision Repair, Auto Body Repair Services, and more.
Choose

the Best Auto Body Shop
"Ask around, ask your friends, ask your neighbor, ask your mechanic, where is the best place to get your car repaired? We encourage you to do this. Voted best collision repair shop in Ventura County, thru VC Reporter. We thank you for voting for us!!