Auto Body Sanitization Services
Before we can begin repairs – we have to sanitize your car. We have a set list of things we do to be able to process your repair. Everything from wiping down the steering wheel, center console, the keys, to placing a steering wheel cover as a "sign" to our techs that the car is ready for the repair process. This same process in reverse assures a vehicle safe for the customer as well. Here at Tony's, we take this seriously. This process will not go away for this is the reason flu's and colds exist, Covid just brought to light what we should have always been doing to protect our employees and our customers.
Choose

the Best Auto Body Shop
"Ask around, ask your friends, ask your neighbor, ask your mechanic, where is the best place to get your car repaired? We encourage you to do this. Voted best collision repair shop in Ventura County, thru VC Reporter. We thank you for voting for us!!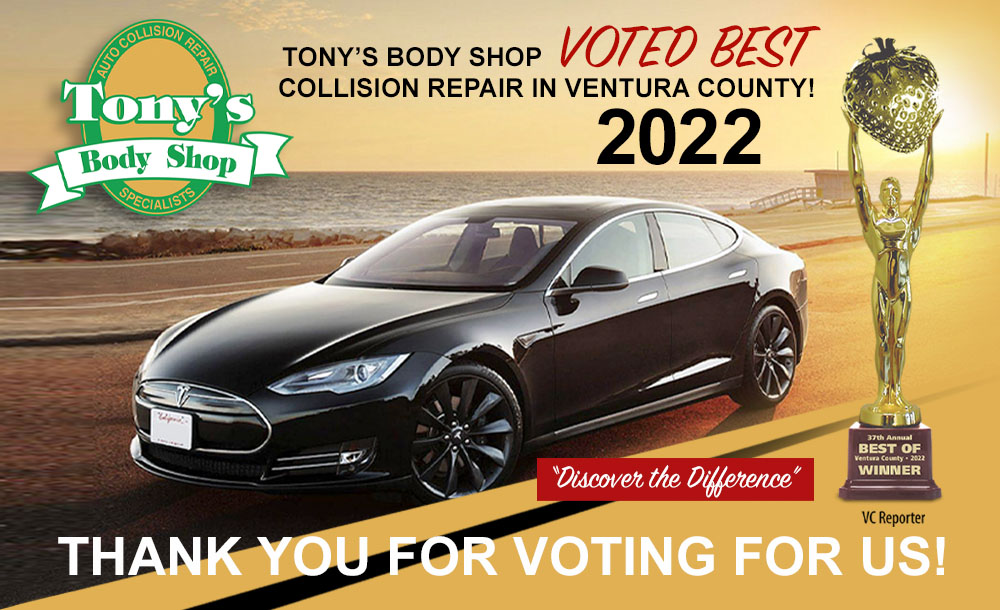 Discover the difference...
Factory Certified Auto Body Repair
Not all auto body shops are the same. You have the right to choose the repair shop, Customers only pay their deductible if they have one, we do the rest. Helping people with their collision damaged vehicles is what we do…
Call Tony's Body Shop for a Free Consultation on Collision Repair, Auto Body Repair Services, and more.